Ruth is a long-time friend of mine, wife of a pastor and for her working life, a secondary school teacher.
We never truly know what a colleague or friend is thinking about Jesus. Do they believe in him? Do they trust their life to him? Do they really only use him as a curse word, or do they ever pray? And if they did become a Christian, what difference would it make?
Ruth was a colleague in the staffroom, someone who didn't believe in God, until one day she did. From that moment on, everything changed. I recently had the chance to hear her story.
K: How did your story with God begin?
R: I got married to Steve and began teaching in the same year but didn't become a Christian until four years later. It was a growing realization that there was something missing from my life. It was a searching process which included going along to a local Anglican church.
I was going most Sundays, because an ex-vicar insisted on coming to knock on my door for me, and then in the week I would be having a battle with God. I'd start to watch Songs of Praise and would cry (something I'd never do!) in the middle of it when people were giving their testimonies. The Spirit was definitely working on me.
It felt like I was filled with God's love power, peace joy, everything. It was amazing.
Steve and I met a curate called Paul. He was a real evangelist and had a significant role in Steve's conversion too. One day he came over for a chat and he told me how to become a Christian; it was as clear and simple as that. Nobody had even told me that I needed to make a response to the gospel.
I knew about the Christian faith; I'd been to Sunday School as a child and as a teenager I'd always believed in God and had always prayed. I just didn't live the life at all. And at uni I really hadn't lived the life either.
At the end of the meeting, Paul left me with a book to read. While Steve was out that evening, I read the book and God filled me with the Holy Spirit. My first thought was, 'why didn't anyone tell me that I needed to make a response to Jesus on the cross!?'
It was as simple as that. It felt like I was filled with God's love power, peace joy, everything. It was amazing.
K: That's so good to hear! What changes did you notice early on?
R: I'd been quite an anxious person but a lot of things were just lifted off me at that moment. One of the most dramatic changes was that I used to drink a lot as a student. It was a way of having confidence.
I would have to have a sherry before I went out and then drink lager when we got to the union. I would sit there drinking my drink and then getting slightly drunk. It was a real issue. That was a sad part of my life. God took that away from me and even to this day I don't drink really at all.
K: That's amazing. For those of us who are Christians reading this, this is very encouraging! You would have looked just like many of our friends, course mates and colleagues and yet God was making major changes in your life. I'm excited to think about who God might be working in around me.
R: Yes, being a Christian in the right place at the right time is really important. I remember thinking about my last school, where you and I both worked, I was going for a job and I said to God, 'If I don't get the job, make it a Christian who does.'
K: And I hadn't even made it to the interview stage by that point!
R: Yes, that was what I was praying. You weren't on the short list at the beginning and then someone dropped out and they invited you to interview.
K: I bet we don't know half of what God in that school through us. One lady in HR became a Christian shortly after she left the school. She'd asked me a few funny questions about God on and off. But she said it was me wearing a Christian t-shirt to staff netball games that got her intrigued and she took herself to a local Alpha course.
R: That's incredible! Working there was worth it even just for that!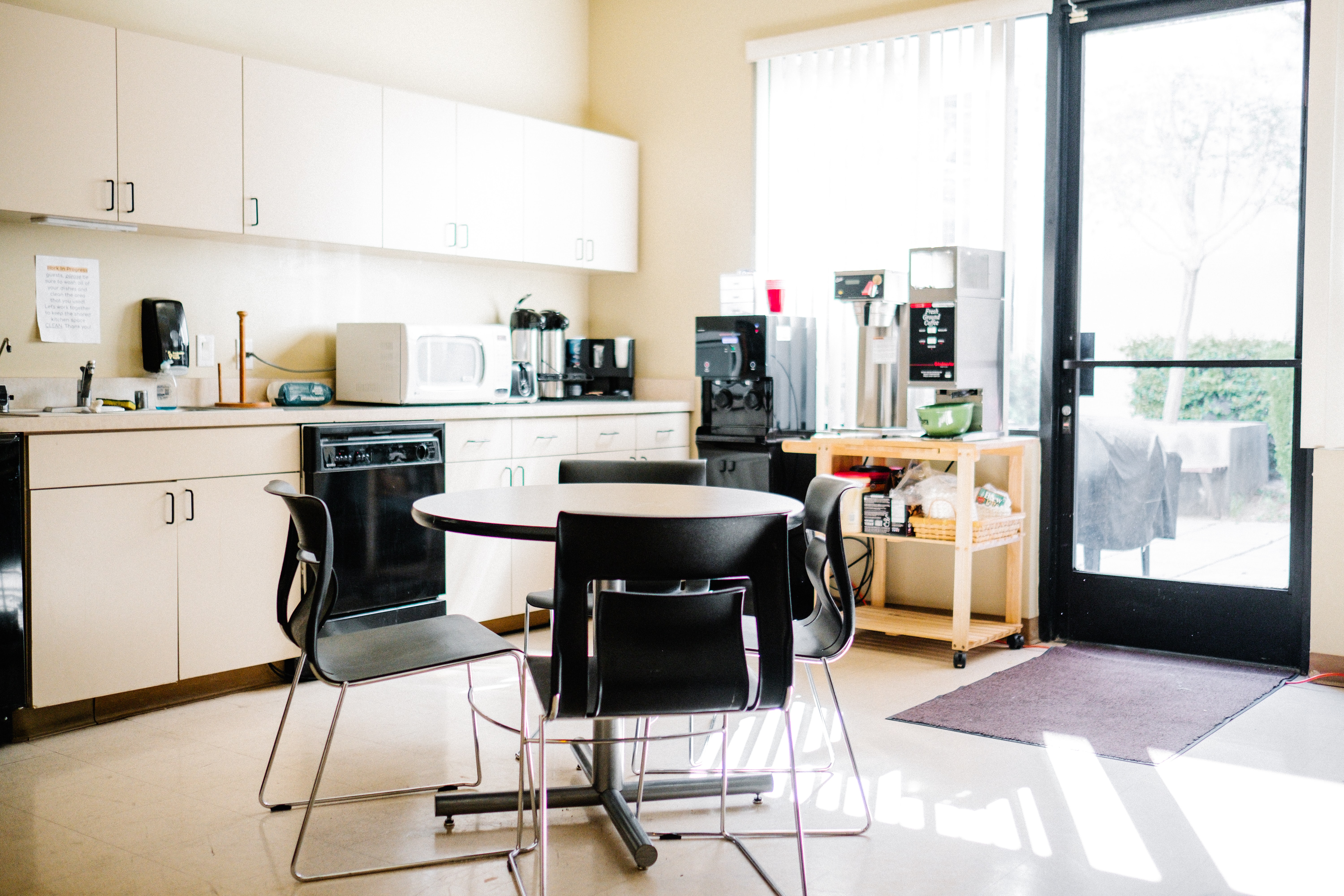 K: Can you tell me about any changes God made in you teaching life once you'd become a Christian
R: The confident side of me really blossomed in the classroom because I knew God had made me to be a teacher. That didn't really change.
However, getting my marking done – I had been anxious about that. I can remember sitting up until after 11pm, sometimes later, getting books marked. All because I was anxious that if I didn't do that, school would get on my case.
It was the whole thing about Sabbath that changed it. But God spoke to me personally very strongly about having a Sabbath. There needed to be one day when I did not think about work, didn't allow it to cloud my thinking, even if I was right up against it.
Because we're under grace, not law, I knew that if I worked 7 days of the week once in while, God wouldn't send a thunderbolt on me! But I realised that it would make life difficult working without a sabbath, and would wipe me outby the end of the following week. It was a step of faith to have a day when I didn't do any marking.
God stopped me from using sarcasm was another change. Sometimes, if I'm really honest, sarcasm is like a defense. It's an attack to defend. I suppose my twenty-something-year-old self thought it was a bit cool or just a bit of banter.
But I was aware that I did it and aware that it belittled people. One day, God spoke to me and said, 'Don't do that'. It was putting people down and making others look silly.
K: How did you stop?
I prayed and God showed me how to not do it. It did make it harder in the first instance to find different ways to say things in the classroom. I had to learn to really pray for these kids. I had to say, 'God show me a way to be humble and be more like Jesus in the way I relate'. It's about speaking truth and bringing his truth into the classroom.
When the students were lining up outside my classroom, I used to pray for them one by one. I always made sure to do this with potentially disruptive kids, and honestly, it really helped (I obviously prayed in my head, not out loud!).
K: That is helpful to hear that God changed you right down to the word level of how you manage a class.
R: Yes, I need reminding of whose I am and to remember that there's a choice in every situation to go Jesus' way. Not joining in with the staffroom gossip was another shift. There's so much negativity in teaching. It feels like a great big stronghold.
You join in sometimes and that's one thing I found really hard. Physically moving myself out of the room used to work for me.
I had one persistent chap who would follow me out and say, 'So what do you think about such and such a person?'. It was so negative, but I think he was searching to know what I thought as a Christian. He used to taunt me a bit but God helped me to see it as an evangelistic opportunity.
K: We've spoken a lot about changes to your habits, is there a time when God really helped you and changed a situation?
This is quite hard, but I can't not speak about how God helped me when we lost James, our son. That was a miracle that I actually went back to work. James died after a 7-week stint of having had the brain tumour diagnosed and then we were in the hospital with him virtually every day.
James was at our school, and I had several of his friends in my English group. I knew that if I went back after some time off, I'd have to face them. But that was why I wanted to go back, to show them that there was a way through. That was the biggest thing I've ever faced in my career or my life. But I knew God went ahead of me and gave me the grace to face it.
So, I know he won't ever let you down.
Even in that James had ginger hair as did two of his friends. I used to see those three ginger heads around the playground. Then, after James died, I would just see the two ginger heads, and the pain of loss would be intense. But I just kept thinking 'God, you're amazing. You've brought me to this place of real pain, and you're keeping me going.'
On the way to school, I would pray in tongues. I would pray a specific prayer that somebody had told me about, 'I'm covered by your precious blood today. Be over me, my emotions, my feelings, my grief for James, every part of me physically'. And once I got there, I'd think, 'That's it. He's covered me'. And that gave me the confidence to step out and be able to function.
It was absolutely desperate, but God gave me grace, amazing grace. I know that he can be 100% trusted in with the biggest things in life.
After a while, I had people who would say 'I don't know how you do this', and I would say, 'It's God'. I had lots of opportunities about God. So, I know he won't ever let you down.
K: That's it, isn't it? It's God's amazing grace that he brings us into knowing him, his amazing grace that get us through even the toughest of times and his grace that will keep us to the end. Thank you for sharing your story.
Other Similar Reads: Because I Have Confidence in God